"Let's Get Rich"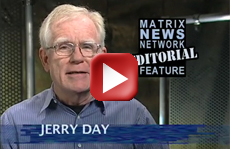 "The CAFR Swindle - The Biggest Game In Town"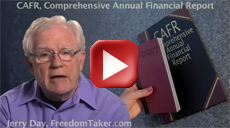 "The Census Is Getting Personal"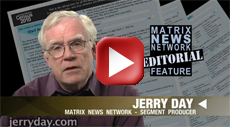 "We Are Giving Away Our Power"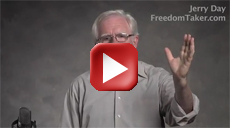 "Do You Know How Much Tax You Pay?"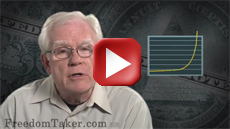 "Government Will Not Save You From Corporations"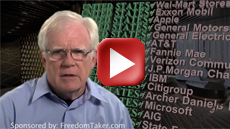 "It is never wrong to take freedom for yourself... It is never right to take the freedom of another."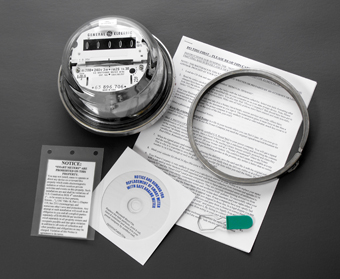 "SAFE METER REPLACEMENT KIT" INCLUDES THE FOLLOWING:
1) A safe, standard and traditional "ANALOG ELECTRIC METER" (above) which is compatible with 90% of all homes and small businesses. This meter emits no radiation, converts no AC to DC (no "dirty electricity") and stores no data other than the usage display number on the face. Unless your electrical service is unusually large, old or specialized this meter will be compatible for replacement. (If not we will refund the cost of the meter).
2) The MOUNTING RING that secures the meter in place.
3) A TAMPERING-INDICATOR CLIP
4) LEGAL NOTICE TEMPLATE (Word file on a CD). You add your info (like name, address and power company name) and send it to your power company. This notice gives them a LIMITED TIME to install a safe analog meter and, if they don't, it secures YOUR right to replace the meter yourself!
5) INSTRUCTIONS on how to fill out and send the Notice.
6) INSTRUCTIONS to help you replace your meter lawfully and safely.
7) A link to an online VIDEO showing how meter replacement can be done (below).
8) A weather-resistant tag to notice and warn your power company of consequences if they tamper with your safe and sane meter.
ORDER YOUR SAFE METER REPLACEMENT KIT NOW!
SUPPLIES ARE LIMITED.
---
More links and resources on smart meters, digital meters, electromagnetic radiation, and making your living environment better:
Microwave weapons expert Barrie Trower explains the horrors awaiting society if wireless technologies are not curtailed. Scroll down on the ZenGardener page to play video "Part 1" and "Part 2"
http://www.zengardner.com/former-mi5-microwave-warfare-specialist-speaks-out/
Direct YoutTube links to the same videos:



http://www.youtube.com/watch?v=nMewMGsiTk8



http://www.youtube.com/watch?v=fjEeILFw_VI
---
EMF Engineer Rob State's comprehensive 30-minute video "The Dark Side of Smart Meters":



http://www.youtube.com/watch?v=FLeCTaSG2-U
---
EMF Expert Curtis Bennet's extensive web site packed with hard data:
http://www.thermoguy.com/emfeducation.html
---
Feng Shui Expert Suzee Miller has studied how the growing urban cloud of electromagnetic radiation effects our Chi - HEALTH, and it's not good! Suzee's practical EMF solutions are worthwhile and important to know about.
http://www.fengshuiplaza.com/fengshui_emf.html

Your "SMART METER" is a surveillance device that monitors your "energy consumption behavior" and it emits biologically destructive "pulsed" and "dirty electricity"radiation in your home, and it is UNLAWFUL because your power company has no easement (rightful access) to do that!!
REPLACE IT YOURSELF!
SAFE ELECTRIC METER
REPLACEMENT KIT
$69.95
Plus tax & $15.00 shipping
Ships within 2 business days.
CANADIAN VERSION IS AVAILABLE.
On orders from outside the U.S., you will be contacted for additional shipping cost.
Refunds only for damaged or defective materials. Shipping costs are not refundable.

_____________
Are you ready to pay penalties on your electric bill for your "bad behavior"? "Big Brother" loves Smart Meters, But there is no benefit, only problems, for the utility customer!
Order your replacement kit now!
This SAFE ELECTRIC METER REPLACEMENT KIT is designed to replace your "Smart Meter" with a meter that is safe and sane and...

DOES NOT radiate your home with "dirty electricity" or pulsed data transmissions.
DOES NOT monitor your personal activities.
DOES NOT share your personal living habits with the world!
DOES NOT create "dirty electricity" like a digital meter.

DOES include a LEGAL NOTICE FORM to claim your right to install an analog meter yourself if they won't do it for you! See kit contents on the left.
ORDER NOW!
Ships within 2 business days.
THIS VIDEO SHOWS YOU HOW
YOUR METER CAN BE REPLACED
SAFE ELECTRIC METER
REPLACEMENT KIT
$69.95
Plus tax & $15.00 shipping
Ships within 2 business days.
Orders from outside the U.S., you will be contacted for additional shipping cost.
Refunds only for damaged or defective materials.
______________
!NEW!
DOCUMENT DOWNLOAD NOW AVAILABLE BELOW
People have requested to purchase just the Legal Notice that comes with our SAFE ELECTRIC METER REPLACEMENT KIT (above). We have chosen to offer the documents on a donation basis.
You can download this key NOTICE document immediately along with clear instructions on how to edit and deliver the notice. This NOTE: Thisis the same set of documents that are included with the meter replacement kit above. The key document is:
LEGAL NOTICE TITLE: "NOTICE OF DEMAND FOR REMOVAL OF SMART METERS, RADIATION-EMITTING DEVICES AND SURVEILLANCE DEVICES"
This is a 10-page powerhouse document (plus instructions) that informs your power company of the laws they are violating if their meter emits radiation on your property or conducts surveillance of your private activities.
THAT'S WHAT SMART METERS DO!

Power companies seem to think they have a right to violate the law. They CAN if you LET them!
The notice gives the power company a limited time to stop violating the law and your rights by replacing your Smart Meter with a safe analog meter.

After receiving this NOTICE, if they continue to violate the law and fail to provide a safe and lawful analog meter within a reasonable time, you then have the right to defend yourself against their violations of the law and replace your meter yourself!
Use the "DOWNLOAD" button now to receive those documents in less than two minutes and get that notice out today!
This notice is your essential first step in taking control of your electric meter safety and privacy.

DOWNLOAD YOUR DOCUMENTS RIGHT NOW!
"NOTICE OF DEMAND FOR REMOVAL OF SMART METERS, RADIATION-EMITTING DEVICES AND SURVEILLANCE DEVICES"
Enter an email address below and
click the "send" button.
In a few moments the documents should
appear in your email inbox.
Your email address will not be used for
marketing and will not be shared.
We provide these documents free and, as time permits, we offer assistance on the phone (818-406-4653), your donation will help us continue these services!
If you do not receive your email and attachments in a few minutes CHECK YOUR JUNK MAIL FILTERS, or, you may have entered your email address incorrectly. Still doesn't work? Use our contacts below.
CANADIANS: We now offer a version of this Legal Notice for Canada (citing Canadian law). You may copy/paste those documents at the following link:
freedomtaker.com/Canada_Docs.html.
If, after you order the documents, you do not see them attached to an email within a few minutes FIRST check your junk email folders and messages for your document attachments. For instance, AOL likes to throw stuff away for their subscribers.
If you have any other issue or question, please use the contacts below. If our message service takes your call we will usually respond within one business day.
PAYMENT PROBLEMS? - COMMUNICATE WITH FREEDOMTAKER, NOT PAYPAL!
PayPal DOES NOT efficiently resolve payment issues. In fact, they TIE UP the transaction and interfere with resolution. We ask that you contact us directly at the contacts below for a more friendly, convenient and speedy resolution of any problem or question.
QUESTIONS? PROBLEM?
Send us an email to:


OR CALL: (USA) 818-843-3667